The Importance of A Good Roof
Protection
We see a world of science at work. A system of highly engineered components, designed, built and tested to deliver total protection under constantly changing conditions. Your roof stands between the interior of your home and the exterior world. If it's in good shape, your roof serves as a barrier against hail, rain, ice, branches, and debris. If your roof is in poor shape, your home can get leaks, develop mold and mildew, and experience other problems. Even a small leak in the roof line can cause large-scale water problems across major home systems. Every roof is more than though, as well as elastic, so it could hold the weight of an adult man besides its own weight, weight of the snow and the pressure of the strongest wind power.
Energy Efficiency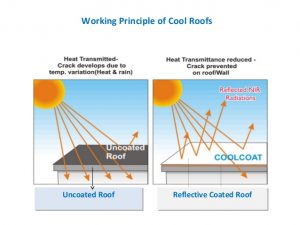 When you have a structurally sound roof, proper ventilation, and sufficient attic insulation, your home will experience fewer air leaks. You'll be more comfortable with the air conditioner at a higher temperature, and you'll see lower heating and cooling bills. If you care about comfort in the home, want to save money, and want to protect home value, then you need a good roof. Slate roofing is a stunning energy efficient roof option that can last a lifetime. Its density helps to insulate your home, making it a very eco-friendly choice. Tile roofing is also a very aesthetically pleasing energy efficient roof option, but is best for those in warm, dry climates due to its tendency to absorb moisture and reflect sunlight.
Quality materials
Sheet metal has one particular advantage over classical tiles, or actually over any other roofing material. Compared to classical tiles, metal sheet tiles are way more lighter, so it owns the advantage when it comes to transportation of material, or when it's time for assembly. Roofing sheets of metal are known by its strong resistance towards all weather conditions. Roofing metal sheets are more and more accepted as time passes by, of course due to the high quality of the material itself, its various advantages in relation to the classical tiles, but also because the sheet metal prices are in condition to be way cheaper then classical tiles as the roofing material.